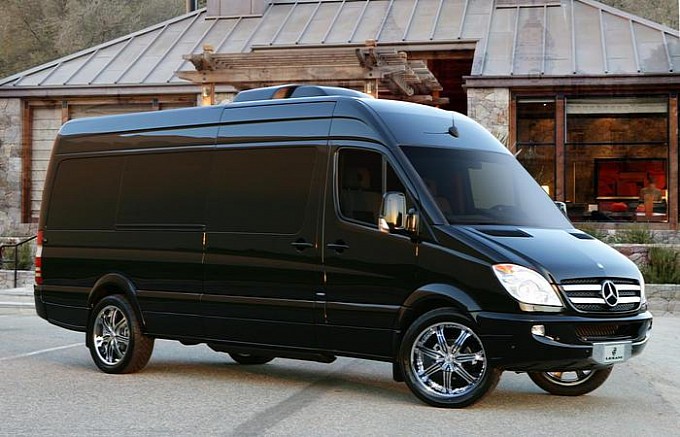 Private Shuttle Miami Airport, Fort Lauderdale Airport, Cruises, Hotels or any area around Miami, Florida

24/7 pickup available from Miami international airport or Fort Lauderdale Hollywood airport, your hotel, your cruise ship, or anywhere else you might be in the area. Perfect for groups and families.
Tour Bus Service: Experience the best of the area with convenient and safe bus service to area attractions.
Miami-Dade to
| | Up to 5 | Up to 7 | Up to 8 | Up to 10 | Up to 14 | Action |
| --- | --- | --- | --- | --- | --- | --- |
| Tampa Bay | $900 | $950 | $1000 | $1200 | $1400 | Book Now |
| | Up to 5 | Up to 7 | Up to 8 | Up to 10 | Up to 14 | Action |
| --- | --- | --- | --- | --- | --- | --- |
| Key Largo | $300 | $350 | $450 | $500 | $600 | Book Now |
| | Up to 5 | Up to 7 | Up to 8 | Up to 10 | Up to 14 | Action |
| --- | --- | --- | --- | --- | --- | --- |
| Isla Morada | $400 | $450 | $500 | $550 | $600 | Book Now |
| | Up to 5 | Up to 7 | Up to 8 | Up to 10 | Up to 14 | Action |
| --- | --- | --- | --- | --- | --- | --- |
| Marathon | $500 | $550 | $600 | $650 | $700 | Book Now |
| | Up to 5 | Up to 7 | Up to 8 | Up to 10 | Up to 14 | Action |
| --- | --- | --- | --- | --- | --- | --- |
| Key west | $900 | $950 | $1000 | $1200 | $1400 | Book Now |
| | Up to 5 | Up to 7 | Up to 8 | Up to 10 | Up to 14 | Action |
| --- | --- | --- | --- | --- | --- | --- |
| Orlando | $900 | $950 | $1000 | $1200 | $1400 | Book Now |
| | Up to 5 | Up to 7 | Up to 8 | Up to 10 | Up to 14 | Action |
| --- | --- | --- | --- | --- | --- | --- |
| Naples | $300 | $350 | $450 | $500 | $600 | Book Now |
| | Up to 5 | Up to 7 | Up to 8 | Up to 10 | Up to 14 | Action |
| --- | --- | --- | --- | --- | --- | --- |
| Ft Meyers | $400 | $450 | $475 | $550 | $600 | Book Now |
| | Up to 5 | Up to 7 | Up to 8 | Up to 10 | Up to 14 | Action |
| --- | --- | --- | --- | --- | --- | --- |
| Marco Island | $450 | $475 | $500 | $600 | $650 | Book Now |
| | Up to 5 | Up to 7 | Up to 8 | Up to 10 | Up to 14 | Action |
| --- | --- | --- | --- | --- | --- | --- |
| Sarasota | $550 | $600 | $650 | $700 | $750 | Book Now |
Miami Airport to
| | Up to 5 | Up to 7 | Up to 8 | Up to 10 | Up to 14 | Action |
| --- | --- | --- | --- | --- | --- | --- |
| North Ft Lauderdale | $120 | $160 | $180 | $200 | $250 | Book Now |
| | Up to 5 | Up to 7 | Up to 8 | Up to 10 | Up to 14 | Action |
| --- | --- | --- | --- | --- | --- | --- |
| Downtown Miami Brickell | $80 | $100 | $125 | $150 | $200 | Book Now |
| | Up to 5 | Up to 7 | Up to 8 | Up to 10 | Up to 14 | Action |
| --- | --- | --- | --- | --- | --- | --- |
| Ft Lauderdale Airport | $100 | $160 | $180 | $200 | $250 | Book Now |
| | Up to 5 | Up to 7 | Up to 8 | Up to 10 | Up to 14 | Action |
| --- | --- | --- | --- | --- | --- | --- |
| Port Everglades | $120 | $160 | $180 | $200 | $250 | Book Now |
| | Up to 5 | Up to 7 | Up to 8 | Up to 10 | Up to 14 | Action |
| --- | --- | --- | --- | --- | --- | --- |
| Ft Lauderdale City | $120 | $160 | $180 | $200 | $250 | Book Now |
| | Up to 5 | Up to 7 | Up to 8 | Up to 10 | Up to 14 | Action |
| --- | --- | --- | --- | --- | --- | --- |
| South Beach | $80 | $100 | $125 | $150 | $180 | Book Now |
| | Up to 5 | Up to 7 | Up to 8 | Up to 10 | Up to 14 | Action |
| --- | --- | --- | --- | --- | --- | --- |
| North Miami Beach | $100 | $160 | $180 | $200 | $250 | Book Now |
| | Up to 5 | Up to 7 | Up to 8 | Up to 10 | Up to 14 | Action |
| --- | --- | --- | --- | --- | --- | --- |
| Aventura | $100 | $160 | $180 | $200 | $250 | Book Now |
| | Up to 5 | Up to 7 | Up to 8 | Up to 10 | Up to 14 | Action |
| --- | --- | --- | --- | --- | --- | --- |
| Pompano Beach | $140 | $170 | $190 | $200 | $250 | Book Now |
| | Up to 5 | Up to 7 | Up to 8 | Up to 10 | Up to 14 | Action |
| --- | --- | --- | --- | --- | --- | --- |
| Coconut Creek | $160 | $180 | $200 | $225 | $250 | Book Now |
| | Up to 5 | Up to 7 | Up to 8 | Up to 10 | Up to 14 | Action |
| --- | --- | --- | --- | --- | --- | --- |
| Deerfield Beach | $180 | $200 | $220 | $250 | $300 | Book Now |
| | Up to 5 | Up to 7 | Up to 8 | Up to 10 | Up to 14 | Action |
| --- | --- | --- | --- | --- | --- | --- |
| Boca Raton | $180 | $200 | $220 | $250 | $300 | Book Now |
| | Up to 5 | Up to 7 | Up to 8 | Up to 10 | Up to 14 | Action |
| --- | --- | --- | --- | --- | --- | --- |
| Delray Beach | $190 | $225 | $250 | $275 | $300 | Book Now |
| | Up to 5 | Up to 7 | Up to 8 | Up to 10 | Up to 14 | Action |
| --- | --- | --- | --- | --- | --- | --- |
| Boyton Beach | $225 | $250 | $275 | $300 | $350 | Book Now |
| | Up to 5 | Up to 7 | Up to 8 | Up to 10 | Up to 14 | Action |
| --- | --- | --- | --- | --- | --- | --- |
| West Palm Beach | $230 | $250 | $300 | $350 | $375 | Book Now |
| | Up to 5 | Up to 7 | Up to 8 | Up to 10 | Up to 14 | Action |
| --- | --- | --- | --- | --- | --- | --- |
| Davie | $100 | $160 | $180 | $200 | $250 | Book Now |
| | Up to 5 | Up to 7 | Up to 8 | Up to 10 | Up to 14 | Action |
| --- | --- | --- | --- | --- | --- | --- |
| Cooper City | $110 | $125 | $160 | $180 | $200 | Book Now |
| | Up to 5 | Up to 7 | Up to 8 | Up to 10 | Up to 14 | Action |
| --- | --- | --- | --- | --- | --- | --- |
| Plantation | $120 | $160 | $180 | $200 | $250 | Book Now |
| | Up to 5 | Up to 7 | Up to 8 | Up to 10 | Up to 14 | Action |
| --- | --- | --- | --- | --- | --- | --- |
| Weston | $120 | $160 | $180 | $200 | $250 | Book Now |
| | Up to 5 | Up to 7 | Up to 8 | Up to 10 | Up to 14 | Action |
| --- | --- | --- | --- | --- | --- | --- |
| Tamarac | $140 | $170 | $190 | $200 | $250 | Book Now |
| | Up to 5 | Up to 7 | Up to 8 | Up to 10 | Up to 14 | Action |
| --- | --- | --- | --- | --- | --- | --- |
| Coral Spring | $160 | $180 | $200 | $225 | $250 | Book Now |
| | Up to 5 | Up to 7 | Up to 8 | Up to 10 | Up to 14 | Action |
| --- | --- | --- | --- | --- | --- | --- |
| Miramar | $120 | $160 | $180 | $200 | $250 | Book Now |
| | Up to 5 | Up to 7 | Up to 8 | Up to 10 | Up to 14 | Action |
| --- | --- | --- | --- | --- | --- | --- |
| Sunny Isles Beach | $100 | $160 | $180 | $200 | $250 | Book Now |
| | Up to 5 | Up to 7 | Up to 8 | Up to 10 | Up to 14 | Action |
| --- | --- | --- | --- | --- | --- | --- |
| Bal Harbour | $100 | $160 | $180 | $200 | $250 | Book Now |
| | Up to 5 | Up to 7 | Up to 8 | Up to 10 | Up to 14 | Action |
| --- | --- | --- | --- | --- | --- | --- |
| Key Biscayne | $80 | $100 | $125 | $150 | $180 | Book Now |
| | Up to 5 | Up to 7 | Up to 8 | Up to 10 | Up to 14 | Action |
| --- | --- | --- | --- | --- | --- | --- |
| Doral | $80 | $100 | $125 | $150 | $180 | Book Now |
| | Up to 5 | Up to 7 | Up to 8 | Up to 10 | Up to 14 | Action |
| --- | --- | --- | --- | --- | --- | --- |
| Coconut Grove | $80 | $100 | $125 | $150 | $180 | Book Now |
| | Up to 5 | Up to 7 | Up to 8 | Up to 10 | Up to 14 | Action |
| --- | --- | --- | --- | --- | --- | --- |
| Coral Gables | $80 | $100 | $125 | $150 | $180 | Book Now |
| | Up to 5 | Up to 7 | Up to 8 | Up to 10 | Up to 14 | Action |
| --- | --- | --- | --- | --- | --- | --- |
| Pembroke Pines | $120 | $160 | $180 | $200 | $250 | Book Now |
Ft Lauderdale Airport to
| | Up to 5 | Up to 7 | Up to 8 | Up to 10 | Up to 14 | Action |
| --- | --- | --- | --- | --- | --- | --- |
| North Ft Lauderdale | $100 | $160 | $180 | $200 | $250 | Book Now |
| | Up to 5 | Up to 7 | Up to 8 | Up to 10 | Up to 14 | Action |
| --- | --- | --- | --- | --- | --- | --- |
| Brickell | $100 | $160 | $180 | $200 | $250 | Book Now |
| | Up to 5 | Up to 7 | Up to 8 | Up to 10 | Up to 14 | Action |
| --- | --- | --- | --- | --- | --- | --- |
| Downtown Miami Brickell | $100 | $160 | $180 | $200 | $250 | Book Now |
| | Up to 5 | Up to 7 | Up to 8 | Up to 10 | Up to 14 | Action |
| --- | --- | --- | --- | --- | --- | --- |
| Miami Airport | $100 | $160 | $180 | $200 | $250 | Book Now |
| | Up to 5 | Up to 7 | Up to 8 | Up to 10 | Up to 14 | Action |
| --- | --- | --- | --- | --- | --- | --- |
| Port Everglades | $80 | $100 | $125 | $150 | $200 | Book Now |
| | Up to 5 | Up to 7 | Up to 8 | Up to 10 | Up to 14 | Action |
| --- | --- | --- | --- | --- | --- | --- |
| Ft Lauderdale City | $90 | $125 | $150 | $180 | $200 | Book Now |
| | Up to 5 | Up to 7 | Up to 8 | Up to 10 | Up to 14 | Action |
| --- | --- | --- | --- | --- | --- | --- |
| South Beach | $120 | $160 | $180 | $200 | $250 | Book Now |
| | Up to 5 | Up to 7 | Up to 8 | Up to 10 | Up to 14 | Action |
| --- | --- | --- | --- | --- | --- | --- |
| North Miami Beach | $100 | $160 | $180 | $200 | $250 | Book Now |
| | Up to 5 | Up to 7 | Up to 8 | Up to 10 | Up to 14 | Action |
| --- | --- | --- | --- | --- | --- | --- |
| Aventura | $100 | $160 | $180 | $200 | $250 | Book Now |
| | Up to 5 | Up to 7 | Up to 8 | Up to 10 | Up to 14 | Action |
| --- | --- | --- | --- | --- | --- | --- |
| Pompano Beach | $100 | $160 | $180 | $200 | $250 | Book Now |
| | Up to 5 | Up to 7 | Up to 8 | Up to 10 | Up to 14 | Action |
| --- | --- | --- | --- | --- | --- | --- |
| Coconut Creek | $120 | $160 | $180 | $200 | $250 | Book Now |
| | Up to 5 | Up to 7 | Up to 8 | Up to 10 | Up to 14 | Action |
| --- | --- | --- | --- | --- | --- | --- |
| Deerfield Beach | $130 | $170 | $190 | $200 | $250 | Book Now |
| | Up to 5 | Up to 7 | Up to 8 | Up to 10 | Up to 14 | Action |
| --- | --- | --- | --- | --- | --- | --- |
| Boca Raton | $120 | $160 | $180 | $200 | $250 | Book Now |
| | Up to 5 | Up to 7 | Up to 8 | Up to 10 | Up to 14 | Action |
| --- | --- | --- | --- | --- | --- | --- |
| Delray Beach | $140 | $170 | $190 | $200 | $250 | Book Now |
| | Up to 5 | Up to 7 | Up to 8 | Up to 10 | Up to 14 | Action |
| --- | --- | --- | --- | --- | --- | --- |
| Boyton Beach | $160 | $180 | $200 | $225 | $250 | Book Now |
| | Up to 5 | Up to 7 | Up to 8 | Up to 10 | Up to 14 | Action |
| --- | --- | --- | --- | --- | --- | --- |
| West Palm Beach | $180 | $200 | $220 | $250 | $300 | Book Now |
| | Up to 5 | Up to 7 | Up to 8 | Up to 10 | Up to 14 | Action |
| --- | --- | --- | --- | --- | --- | --- |
| Davie | $90 | $125 | $150 | $180 | $200 | Book Now |
| | Up to 5 | Up to 7 | Up to 8 | Up to 10 | Up to 14 | Action |
| --- | --- | --- | --- | --- | --- | --- |
| Cooper City | $100 | $160 | $180 | $200 | $250 | Book Now |
| | Up to 5 | Up to 7 | Up to 8 | Up to 10 | Up to 14 | Action |
| --- | --- | --- | --- | --- | --- | --- |
| Plantation | $90 | $125 | $150 | $180 | $200 | Book Now |
| | Up to 5 | Up to 7 | Up to 8 | Up to 10 | Up to 14 | Action |
| --- | --- | --- | --- | --- | --- | --- |
| Weston | $100 | $160 | $180 | $200 | $250 | Book Now |
| | Up to 5 | Up to 7 | Up to 8 | Up to 10 | Up to 14 | Action |
| --- | --- | --- | --- | --- | --- | --- |
| Tamarac | $120 | $160 | $180 | $200 | $250 | Book Now |
| | Up to 5 | Up to 7 | Up to 8 | Up to 10 | Up to 14 | Action |
| --- | --- | --- | --- | --- | --- | --- |
| Coral Spring | $120 | $160 | $180 | $200 | $250 | Book Now |
| | Up to 5 | Up to 7 | Up to 8 | Up to 10 | Up to 14 | Action |
| --- | --- | --- | --- | --- | --- | --- |
| Miramar | $100 | $160 | $180 | $200 | $250 | Book Now |
| | Up to 5 | Up to 7 | Up to 8 | Up to 10 | Up to 14 | Action |
| --- | --- | --- | --- | --- | --- | --- |
| Bal Harbour | $100 | $160 | $180 | $200 | $250 | Book Now |
| | Up to 5 | Up to 7 | Up to 8 | Up to 10 | Up to 14 | Action |
| --- | --- | --- | --- | --- | --- | --- |
| Key Biscayne | $130 | $170 | $190 | $200 | $250 | Book Now |
| | Up to 5 | Up to 7 | Up to 8 | Up to 10 | Up to 14 | Action |
| --- | --- | --- | --- | --- | --- | --- |
| Doral | $120 | $160 | $180 | $200 | $250 | Book Now |
| | Up to 5 | Up to 7 | Up to 8 | Up to 10 | Up to 14 | Action |
| --- | --- | --- | --- | --- | --- | --- |
| Coconut Grove | $120 | $160 | $180 | $200 | $250 | Book Now |
| | Up to 5 | Up to 7 | Up to 8 | Up to 10 | Up to 14 | Action |
| --- | --- | --- | --- | --- | --- | --- |
| Coral Gables | $120 | $160 | $180 | $200 | $250 | Book Now |
| | Up to 5 | Up to 7 | Up to 8 | Up to 10 | Up to 14 | Action |
| --- | --- | --- | --- | --- | --- | --- |
| Pembroke Pines | $120 | $160 | $180 | $200 | $250 | Book Now |
| | Up to 5 | Up to 7 | Up to 8 | Up to 10 | Up to 14 | Action |
| --- | --- | --- | --- | --- | --- | --- |
| Sunny Isles Beach | $100 | $160 | $180 | $200 | $250 | Book Now |
Pembroke Pines to
| | Up to 5 | Up to 7 | Up to 8 | Up to 10 | Up to 14 | Action |
| --- | --- | --- | --- | --- | --- | --- |
| Miami Airport | $120 | $160 | $180 | $200 | $250 | Book Now |
| | Up to 5 | Up to 7 | Up to 8 | Up to 10 | Up to 14 | Action |
| --- | --- | --- | --- | --- | --- | --- |
| Ft Lauderdale Airport | $120 | $160 | $180 | $200 | $250 | Book Now |
West Florida to
| | Up to 4 | Up to 6 | Up to 8 | Up to 10 | Up to 14 | Action |
| --- | --- | --- | --- | --- | --- | --- |
| Naples | $300 | $350 | $400 | $450 | $500 | Book Now |
| | Up to 4 | Up to 6 | Up to 8 | Up to 10 | Up to 14 | Action |
| --- | --- | --- | --- | --- | --- | --- |
| Ft Meyers | $350 | $400 | $450 | $475 | $550 | Book Now |
| | Up to 4 | Up to 6 | Up to 8 | Up to 10 | Up to 14 | Action |
| --- | --- | --- | --- | --- | --- | --- |
| Marco Island | $400 | $450 | $475 | $500 | $550 | Book Now |
| | Up to 4 | Up to 6 | Up to 8 | Up to 10 | Up to 14 | Action |
| --- | --- | --- | --- | --- | --- | --- |
| Sarasota | $500 | $550 | $600 | $650 | $700 | Book Now |
| | Up to 4 | Up to 6 | Up to 8 | Up to 10 | Up to 14 | Action |
| --- | --- | --- | --- | --- | --- | --- |
| Tampa Bay | $550 | $600 | $650 | $700 | $750 | Book Now |
South Florida to
| | Up to 4 | Up to 6 | Up to 8 | Up to 10 | Up to 14 | Action |
| --- | --- | --- | --- | --- | --- | --- |
| Key Largo | $300 | $350 | $400 | $450 | $500 | Book Now |
| | Up to 4 | Up to 6 | Up to 8 | Up to 10 | Up to 14 | Action |
| --- | --- | --- | --- | --- | --- | --- |
| Isla Morada | $400 | $450 | $500 | $550 | $600 | Book Now |
| | Up to 4 | Up to 6 | Up to 8 | Up to 10 | Up to 14 | Action |
| --- | --- | --- | --- | --- | --- | --- |
| Marathon | $450 | $500 | $550 | $600 | $650 | Book Now |
| | Up to 4 | Up to 6 | Up to 8 | Up to 10 | Up to 14 | Action |
| --- | --- | --- | --- | --- | --- | --- |
| Key west | $650 | $700 | $800 | $1000 | $1200 | Book Now |
North Florida to
| | Up to 5 | Up to 7 | Up to 8 | Up to 10 | Up to 14 | Action |
| --- | --- | --- | --- | --- | --- | --- |
| Orlando | $900 | $950 | $1000 | $1200 | $1400 | Book Now |
Downtown Miami Brickell to
| | Up to 5 | Up to 7 | Up to 8 | Up to 10 | Up to 14 | Action |
| --- | --- | --- | --- | --- | --- | --- |
| Ft Lauderdale Airport | $100 | $160 | $180 | $200 | $250 | Book Now |
| | Up to 5 | Up to 7 | Up to 8 | Up to 10 | Up to 14 | Action |
| --- | --- | --- | --- | --- | --- | --- |
| Miami Airport | $80 | $100 | $125 | $150 | $200 | Book Now |
Port Everglades to
| | Up to 5 | Up to 7 | Up to 8 | Up to 10 | Up to 14 | Action |
| --- | --- | --- | --- | --- | --- | --- |
| Ft Lauderdale Airport | $80 | $100 | $125 | $150 | $200 | Book Now |
| | Up to 5 | Up to 7 | Up to 8 | Up to 10 | Up to 14 | Action |
| --- | --- | --- | --- | --- | --- | --- |
| Miami Airport | $120 | $160 | $180 | $200 | $250 | Book Now |
Ft Lauderdale City to
| | Up to 5 | Up to 7 | Up to 8 | Up to 10 | Up to 14 | Action |
| --- | --- | --- | --- | --- | --- | --- |
| Ft Lauderdale Airport | $90 | $125 | $150 | $180 | $200 | Book Now |
| | Up to 5 | Up to 7 | Up to 8 | Up to 10 | Up to 14 | Action |
| --- | --- | --- | --- | --- | --- | --- |
| Miami Airport | $120 | $160 | $180 | $200 | $250 | Book Now |
South Beach to
| | Up to 5 | Up to 7 | Up to 8 | Up to 10 | Up to 14 | Action |
| --- | --- | --- | --- | --- | --- | --- |
| Ft Lauderdale Airport | $120 | $160 | $180 | $200 | $250 | Book Now |
| | Up to 5 | Up to 7 | Up to 8 | Up to 10 | Up to 14 | Action |
| --- | --- | --- | --- | --- | --- | --- |
| Miami Airport | $80 | $100 | $125 | $150 | $180 | Book Now |
North Miami Beach to
| | Up to 5 | Up to 7 | Up to 8 | Up to 10 | Up to 14 | Action |
| --- | --- | --- | --- | --- | --- | --- |
| Ft Lauderdale Airport | $100 | $160 | $180 | $200 | $250 | Book Now |
| | Up to 5 | Up to 7 | Up to 8 | Up to 10 | Up to 14 | Action |
| --- | --- | --- | --- | --- | --- | --- |
| Miami Airport | $100 | $160 | $180 | $200 | $250 | Book Now |
Aventura to
| | Up to 5 | Up to 7 | Up to 8 | Up to 10 | Up to 14 | Action |
| --- | --- | --- | --- | --- | --- | --- |
| Ft Lauderdale Airport | $100 | $160 | $180 | $200 | $250 | Book Now |
| | Up to 5 | Up to 7 | Up to 8 | Up to 10 | Up to 14 | Action |
| --- | --- | --- | --- | --- | --- | --- |
| Miami Airport | $100 | $160 | $180 | $200 | $250 | Book Now |
Pompano Beach to
| | Up to 5 | Up to 7 | Up to 8 | Up to 10 | Up to 14 | Action |
| --- | --- | --- | --- | --- | --- | --- |
| Ft Lauderdale Airport | $100 | $160 | $180 | $200 | $250 | Book Now |
| | Up to 5 | Up to 7 | Up to 8 | Up to 10 | Up to 14 | Action |
| --- | --- | --- | --- | --- | --- | --- |
| Miami Airport | $140 | $170 | $190 | $200 | $250 | Book Now |
Coconut Creek to
| | Up to 5 | Up to 7 | Up to 8 | Up to 10 | Up to 14 | Action |
| --- | --- | --- | --- | --- | --- | --- |
| Ft Lauderdale Airport | $120 | $160 | $180 | $200 | $250 | Book Now |
| | Up to 5 | Up to 7 | Up to 8 | Up to 10 | Up to 14 | Action |
| --- | --- | --- | --- | --- | --- | --- |
| Miami Airport | $160 | $180 | $200 | $225 | $250 | Book Now |
Deerfield Beach to
| | Up to 5 | Up to 7 | Up to 8 | Up to 10 | Up to 14 | Action |
| --- | --- | --- | --- | --- | --- | --- |
| Ft Lauderdale Airport | $130 | $170 | $190 | $200 | $250 | Book Now |
| | Up to 5 | Up to 7 | Up to 8 | Up to 10 | Up to 14 | Action |
| --- | --- | --- | --- | --- | --- | --- |
| Miami Airport | $180 | $200 | $220 | $250 | $300 | Book Now |
Boca Raton to
| | Up to 5 | Up to 7 | Up to 8 | Up to 10 | Up to 14 | Action |
| --- | --- | --- | --- | --- | --- | --- |
| Ft Lauderdale Airport | $120 | $160 | $180 | $200 | $250 | Book Now |
| | Up to 5 | Up to 7 | Up to 8 | Up to 10 | Up to 14 | Action |
| --- | --- | --- | --- | --- | --- | --- |
| Miami Airport | $180 | $200 | $220 | $250 | $300 | Book Now |
Delray Beach to
| | Up to 5 | Up to 7 | Up to 8 | Up to 10 | Up to 14 | Action |
| --- | --- | --- | --- | --- | --- | --- |
| Ft Lauderdale Airport | $140 | $170 | $190 | $200 | $250 | Book Now |
| | Up to 5 | Up to 7 | Up to 8 | Up to 10 | Up to 14 | Action |
| --- | --- | --- | --- | --- | --- | --- |
| Miami Airport | $190 | $225 | $250 | $275 | $300 | Book Now |
Boyton Beach to
| | Up to 5 | Up to 7 | Up to 8 | Up to 10 | Up to 14 | Action |
| --- | --- | --- | --- | --- | --- | --- |
| Ft Lauderdale Airport | $160 | $180 | $200 | $225 | $250 | Book Now |
| | Up to 5 | Up to 7 | Up to 8 | Up to 10 | Up to 14 | Action |
| --- | --- | --- | --- | --- | --- | --- |
| Miami Airport | $225 | $250 | $275 | $300 | $350 | Book Now |
West Palm Beach to
| | Up to 5 | Up to 7 | Up to 8 | Up to 10 | Up to 14 | Action |
| --- | --- | --- | --- | --- | --- | --- |
| Ft Lauderdale Airport | $180 | $200 | $220 | $250 | $300 | Book Now |
| | Up to 5 | Up to 7 | Up to 8 | Up to 10 | Up to 14 | Action |
| --- | --- | --- | --- | --- | --- | --- |
| Miami Airport | $230 | $250 | $300 | $350 | $375 | Book Now |
Davie to
| | Up to 5 | Up to 7 | Up to 8 | Up to 10 | Up to 14 | Action |
| --- | --- | --- | --- | --- | --- | --- |
| Ft Lauderdale Airport | $90 | $125 | $150 | $180 | $200 | Book Now |
| | Up to 5 | Up to 7 | Up to 8 | Up to 10 | Up to 14 | Action |
| --- | --- | --- | --- | --- | --- | --- |
| Miami Airport | $100 | $160 | $180 | $200 | $250 | Book Now |
Cooper City to
| | Up to 5 | Up to 7 | Up to 8 | Up to 10 | Up to 14 | Action |
| --- | --- | --- | --- | --- | --- | --- |
| Ft Lauderdale Airport | $100 | $160 | $180 | $200 | $250 | Book Now |
| | Up to 5 | Up to 7 | Up to 8 | Up to 10 | Up to 14 | Action |
| --- | --- | --- | --- | --- | --- | --- |
| Miami Airport | $110 | $125 | $160 | $180 | $200 | Book Now |
Plantation to
| | Up to 5 | Up to 7 | Up to 8 | Up to 10 | Up to 14 | Action |
| --- | --- | --- | --- | --- | --- | --- |
| Ft Lauderdale Airport | $90 | $125 | $150 | $180 | $200 | Book Now |
| | Up to 5 | Up to 7 | Up to 8 | Up to 10 | Up to 14 | Action |
| --- | --- | --- | --- | --- | --- | --- |
| Miami Airport | $120 | $160 | $180 | $200 | $250 | Book Now |
Weston to
| | Up to 5 | Up to 7 | Up to 8 | Up to 10 | Up to 14 | Action |
| --- | --- | --- | --- | --- | --- | --- |
| Ft Lauderdale Airport | $100 | $160 | $180 | $200 | $250 | Book Now |
| | Up to 5 | Up to 7 | Up to 8 | Up to 10 | Up to 14 | Action |
| --- | --- | --- | --- | --- | --- | --- |
| Miami Airport | $120 | $160 | $180 | $200 | $250 | Book Now |
Tamarac to
| | Up to 5 | Up to 7 | Up to 8 | Up to 10 | Up to 14 | Action |
| --- | --- | --- | --- | --- | --- | --- |
| Ft Lauderdale Airport | $120 | $160 | $180 | $200 | $250 | Book Now |
| | Up to 5 | Up to 7 | Up to 8 | Up to 10 | Up to 14 | Action |
| --- | --- | --- | --- | --- | --- | --- |
| Miami Airport | $140 | $170 | $190 | $200 | $250 | Book Now |
Coral Spring to
| | Up to 5 | Up to 7 | Up to 8 | Up to 10 | Up to 14 | Action |
| --- | --- | --- | --- | --- | --- | --- |
| Ft Lauderdale Airport | $120 | $160 | $180 | $200 | $250 | Book Now |
| | Up to 5 | Up to 7 | Up to 8 | Up to 10 | Up to 14 | Action |
| --- | --- | --- | --- | --- | --- | --- |
| Miami Airport | $160 | $180 | $200 | $225 | $250 | Book Now |
Miramar to
| | Up to 5 | Up to 7 | Up to 8 | Up to 10 | Up to 14 | Action |
| --- | --- | --- | --- | --- | --- | --- |
| Ft Lauderdale Airport | $100 | $160 | $180 | $200 | $250 | Book Now |
| | Up to 5 | Up to 7 | Up to 8 | Up to 10 | Up to 14 | Action |
| --- | --- | --- | --- | --- | --- | --- |
| Miami Airport | $120 | $160 | $180 | $200 | $250 | Book Now |
Naples to
| | Up to 4 | Up to 6 | Up to 8 | Up to 10 | Up to 14 | Action |
| --- | --- | --- | --- | --- | --- | --- |
| West Florida | $300 | $350 | $400 | $450 | $500 | Book Now |
Ft Meyers to
| | Up to 4 | Up to 6 | Up to 8 | Up to 10 | Up to 14 | Action |
| --- | --- | --- | --- | --- | --- | --- |
| West Florida | $350 | $400 | $450 | $475 | $550 | Book Now |
Marco Island to
| | Up to 4 | Up to 6 | Up to 8 | Up to 10 | Up to 14 | Action |
| --- | --- | --- | --- | --- | --- | --- |
| West Florida | $400 | $450 | $475 | $500 | $550 | Book Now |
Sarasota to
| | Up to 4 | Up to 6 | Up to 8 | Up to 10 | Up to 14 | Action |
| --- | --- | --- | --- | --- | --- | --- |
| West Florida | $500 | $550 | $600 | $650 | $700 | Book Now |
Tampa Bay to
| | Up to 4 | Up to 6 | Up to 8 | Up to 10 | Up to 14 | Action |
| --- | --- | --- | --- | --- | --- | --- |
| West Florida | $550 | $600 | $650 | $700 | $750 | Book Now |
Key Largo to
| | Up to 4 | Up to 6 | Up to 8 | Up to 10 | Up to 14 | Action |
| --- | --- | --- | --- | --- | --- | --- |
| South Florida | $300 | $350 | $400 | $450 | $500 | Book Now |
Isla Morada to
| | Up to 4 | Up to 6 | Up to 8 | Up to 10 | Up to 14 | Action |
| --- | --- | --- | --- | --- | --- | --- |
| South Florida | $400 | $450 | $500 | $550 | $600 | Book Now |
Marathon to
| | Up to 4 | Up to 6 | Up to 8 | Up to 10 | Up to 14 | Action |
| --- | --- | --- | --- | --- | --- | --- |
| South Florida | $450 | $500 | $550 | $600 | $650 | Book Now |
Key west to
| | Up to 4 | Up to 6 | Up to 8 | Up to 10 | Up to 14 | Action |
| --- | --- | --- | --- | --- | --- | --- |
| South Florida | $650 | $700 | $800 | $1000 | $1200 | Book Now |
Orlando to
| | Up to 5 | Up to 7 | Up to 8 | Up to 10 | Up to 14 | Action |
| --- | --- | --- | --- | --- | --- | --- |
| North Florida | $900 | $950 | $1000 | $1200 | $1400 | Book Now |
North Ft Lauderdale to
| | Up to 5 | Up to 7 | Up to 8 | Up to 10 | Up to 14 | Action |
| --- | --- | --- | --- | --- | --- | --- |
| Miami Airport | $120 | $160 | $180 | $200 | $250 | Book Now |
Bal Harbour to
| | Up to 5 | Up to 7 | Up to 8 | Up to 10 | Up to 14 | Action |
| --- | --- | --- | --- | --- | --- | --- |
| Ft Lauderdale Airport | $100 | $160 | $180 | $200 | $250 | Book Now |
| | Up to 5 | Up to 7 | Up to 8 | Up to 10 | Up to 14 | Action |
| --- | --- | --- | --- | --- | --- | --- |
| Miami Airport | $100 | $160 | $180 | $200 | $250 | Book Now |
Key Biscayne to
| | Up to 5 | Up to 7 | Up to 8 | Up to 10 | Up to 14 | Action |
| --- | --- | --- | --- | --- | --- | --- |
| Ft Lauderdale Airport | $130 | $170 | $190 | $200 | $250 | Book Now |
| | Up to 5 | Up to 7 | Up to 8 | Up to 10 | Up to 14 | Action |
| --- | --- | --- | --- | --- | --- | --- |
| Miami Airport | $80 | $100 | $125 | $150 | $180 | Book Now |
Doral to
| | Up to 5 | Up to 7 | Up to 8 | Up to 10 | Up to 14 | Action |
| --- | --- | --- | --- | --- | --- | --- |
| Ft Lauderdale Airport | $120 | $160 | $180 | $200 | $250 | Book Now |
| | Up to 5 | Up to 7 | Up to 8 | Up to 10 | Up to 14 | Action |
| --- | --- | --- | --- | --- | --- | --- |
| Miami Airport | $80 | $100 | $125 | $150 | $180 | Book Now |
Coconut Grove to
| | Up to 5 | Up to 7 | Up to 8 | Up to 10 | Up to 14 | Action |
| --- | --- | --- | --- | --- | --- | --- |
| Ft Lauderdale Airport | $120 | $160 | $180 | $200 | $250 | Book Now |
| | Up to 5 | Up to 7 | Up to 8 | Up to 10 | Up to 14 | Action |
| --- | --- | --- | --- | --- | --- | --- |
| Miami Airport | $80 | $100 | $125 | $150 | $180 | Book Now |
Coral Gables to
| | Up to 5 | Up to 7 | Up to 8 | Up to 10 | Up to 14 | Action |
| --- | --- | --- | --- | --- | --- | --- |
| Ft Lauderdale Airport | $120 | $160 | $180 | $200 | $250 | Book Now |
| | Up to 5 | Up to 7 | Up to 8 | Up to 10 | Up to 14 | Action |
| --- | --- | --- | --- | --- | --- | --- |
| Miami Airport | $80 | $100 | $125 | $150 | $180 | Book Now |
Sunny Isles Beach to
| | Up to 5 | Up to 7 | Up to 8 | Up to 10 | Up to 14 | Action |
| --- | --- | --- | --- | --- | --- | --- |
| Ft Lauderdale Airport | $100 | $160 | $180 | $200 | $250 | Book Now |
| | Up to 5 | Up to 7 | Up to 8 | Up to 10 | Up to 14 | Action |
| --- | --- | --- | --- | --- | --- | --- |
| Miami Airport | $100 | $160 | $180 | $200 | $250 | Book Now |
Miami Executive Airport (TMB) or (KTMB) to
| | Up to 4 | Up to 6 | Up to 8 | Up to 10 | Up to 14 | Action |
| --- | --- | --- | --- | --- | --- | --- |
| Miami Area | $100 | $135 | $150 | $180 | $200 | Book Now |
| | Up to 5 | Up to 14 | Action |
| --- | --- | --- | --- |
| Ft Lauderdale Area | $180 | $350 | Book Now |
Fort Lauderdale Executive Airport to
| | Up to 5 | Up to 14 | Action |
| --- | --- | --- | --- |
| Miami Area | $180 | $350 | Book Now |
| | Up to 5 | Up to 14 | Action |
| --- | --- | --- | --- |
| Ft Lauderdale Area | $150 | $300 | Book Now |
IF YOU DONT FIND YOUR RIDE IN THE LIST PLEASE CONTACT US
Reservation